Daisy's Happy Tail....
Finally home!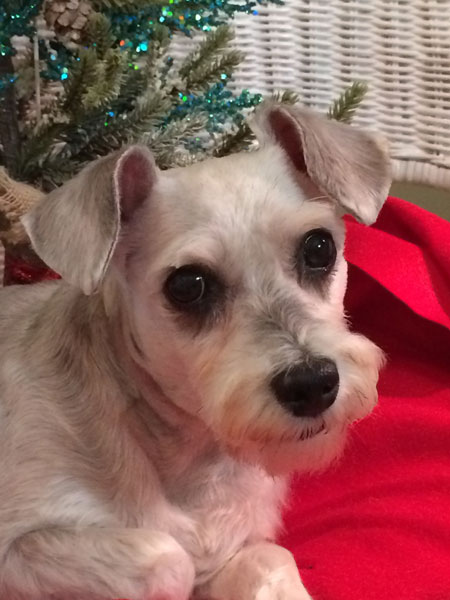 From MSR rescue: Daisy is doing incredibly well! She originally was purchased by a couple who had bought her from a lady off of Craigslist. The lady who purchased her (for $100) contacted MSR back in late August. Basically Daisy was feral with bladder stones. The couple couldn't afford the surgery and admittedly realized they didn't have the time to potty train or socialize her. She was surrendered to MSR on Sept 24, 2016.
Update from Daisy's new family:
"Just wanted you to know everything has worked out fine. Our groomer, who took the Christmas picture (above), is walking Daisy and fine-tuning her training as well as keeping her clean and beautiful. The housebreaking problems are just about gone. We established a routine for "last call" at bedtime and first outing in the morning, and she goes outside by herself when she needs to. I'm still crating her overnight, but not locking her in.
Our other dog, Pinball, is warming up slowly, but they haven't had any real disagreements. More of a truce. Daisy is very energetic and bouncy, runs all over the house, and follows me everywhere. Pinball thinks the level of excitement is excessive, so she just watches. Daisy is very smart, and Schnauzer-stubborn, so I have to be firm and consistent about boundaries, but she learns quickly once she knows "I mean it."
Thank you for this wonderful addition to our household. Happy Holidays and Merry Christmas, to you and yours."
- Daisy's new family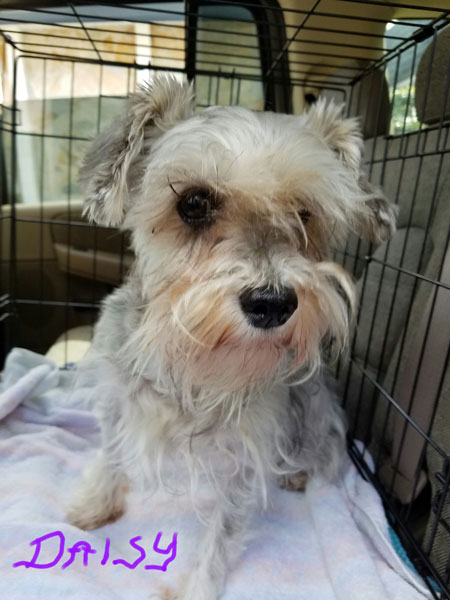 Daisy when she was surrendered to MSR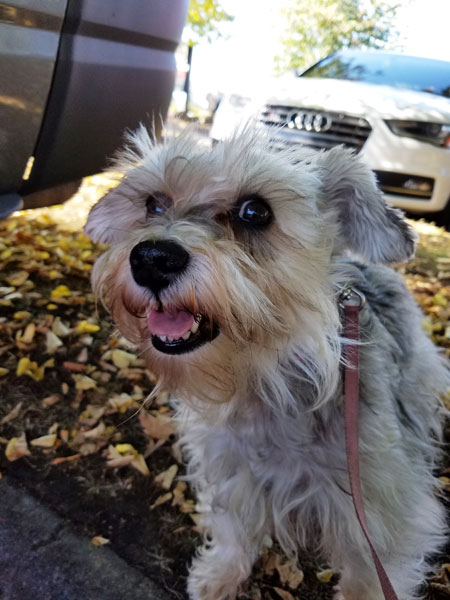 Daisy when she was surrendered to MSR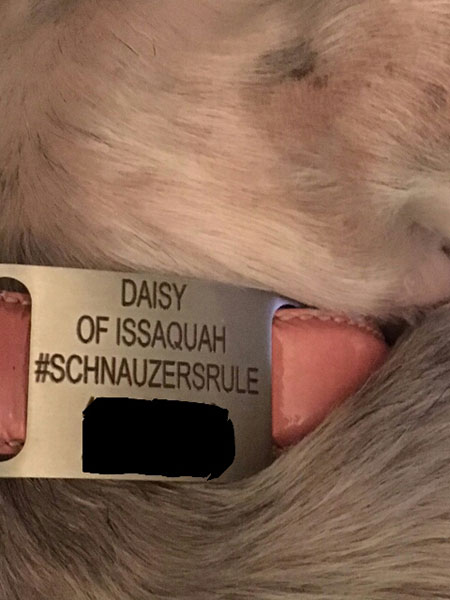 Daisy's one-of-a-kind collar