Jack's Happy Tail....
He Has Fields to Run In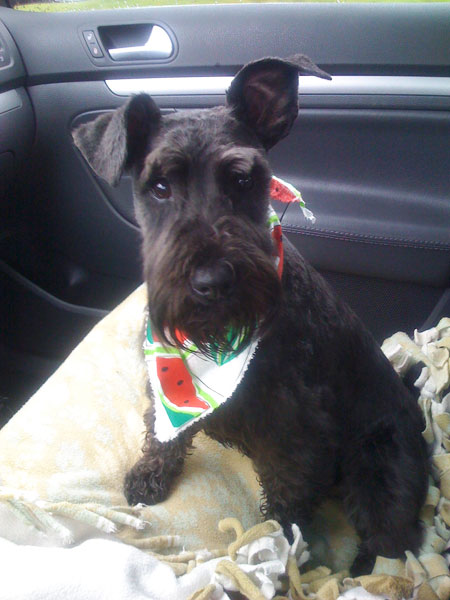 Six year old Jaxon (now known as Jack) had been with his owners since he was 12 weeks old. He was used to going to the park and playing fetch on the tennis courts every other day. And he loved car rides, especially with the window down. But life got complicated for Jaxson . . . specifically a "baby". After having the baby, his owners just didn't have enough time to spend with him. Jaxon spent a lot of time in the back yard, or in his crate. His owners said they just wanted him to have a happy life, and they could not do that for him anymore. Their request was "please find him a forever home where he can sleep in bed with his owner, and snuggle on their lap. Please find him someone who has time to play fetch with him and spoil him rotten. He is such a good boy, he really deserves it."
Jaxon was released to Miniature Schnauzer Rescue in May, 2013 . . . and was adopted in August 2013. We received the following update from his new owners (always fun, especially for the foster family):
"I wanted to bring you up-to-date on Jaxon, who we call Jack! He is settling in, and now calls our house his "forever home". Jack's favorite activity is going to the off-leash dog parks! I take him to either the 5 acre park, or the 30 acre park - he now knows his way around both of them and has made many canine and human friends. His second favorite activity is hanging out on the porch and scouting for squirrels, golden mantels, and birds! When not on the porch, he finds that the beds provide a perfect perch. Needless to say, we really like him! I hope you enjoy the photo."
Elizabeth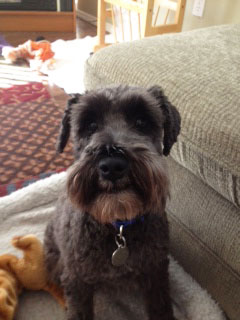 Jack in his new home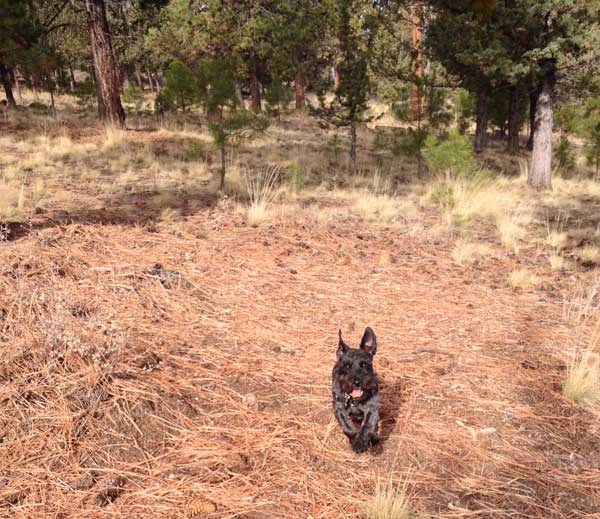 Jack, joyful boy running in the park