Klaus's Happy Tail....
A Cinderella Story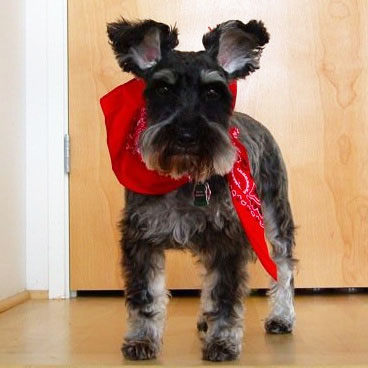 "Klaus" was originally known as Penny – and lived a less than enchanting life on the east side of the state. She and her sister were kept in a small outdoor kennel with no top – meaning they were exposed to the heat and cold year-round. They were both totally unkempt – clearly neglected over a long period of time. The world changed for this little girl when she was adopted, and the change was monumental! We recently received a very heartwarming update from her owners:
"I think I recall that you facilitated our adoption of our mini schnauzer that was formerly known as "Penny". She is now known as Klaus. We adopted her from you guys about 7.5 years ago. We just got back from the vet and we are happy to say that the doctor said she is in perfect health and should live to a ripe old age. I just wanted to let you know that my partner and I have adored her everyday since we adopted her and she seems pretty happy too. I wanted to thank you and your non-profit for your compassion for the breed and all the time that you spend looking after some of the poor dogs that didn't always have the best lives. Seriously, thanks again. I included a few pics of Klaus."
Best Regards,
Gerald & Tucker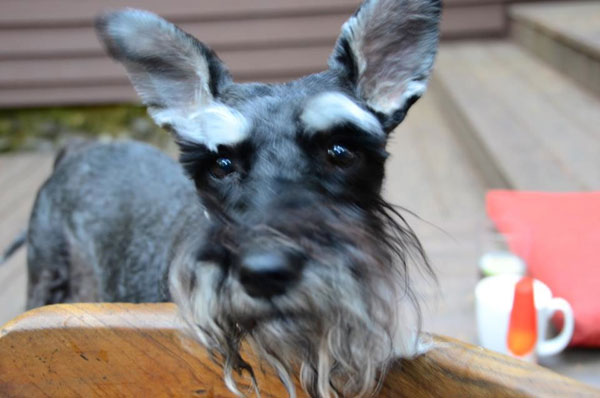 Klaus at the Cabin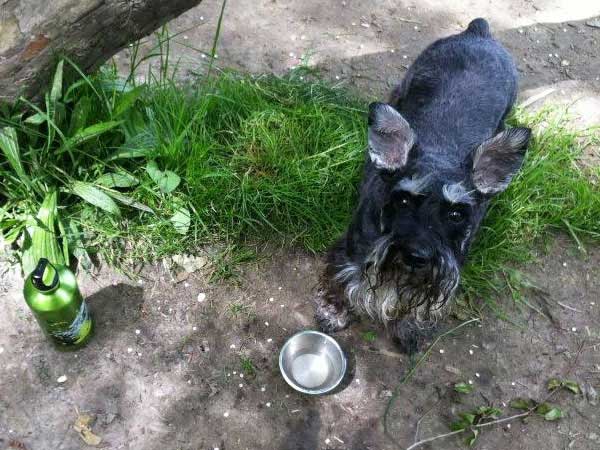 Klaus on a break during a long hike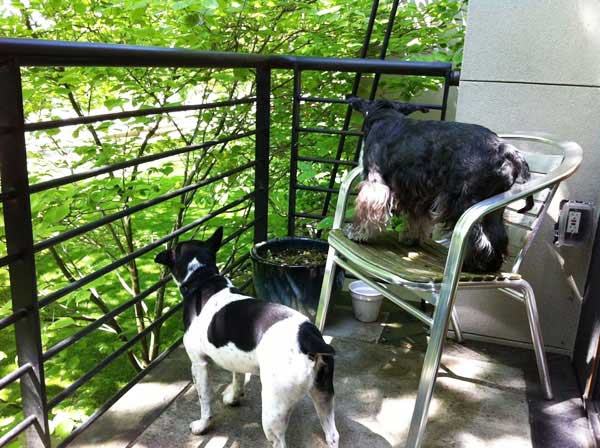 Klaus on squirrel patrol with her friend Jack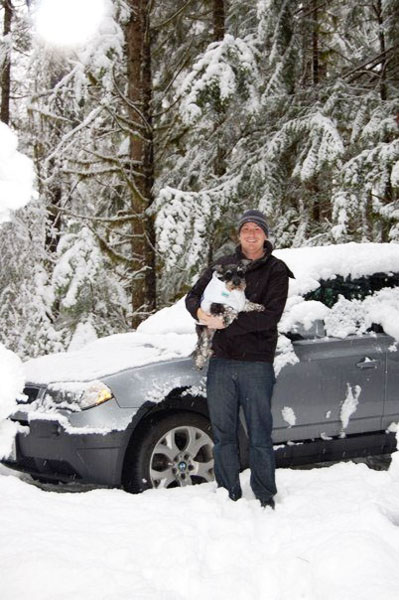 Klaus at the cabin at Christmas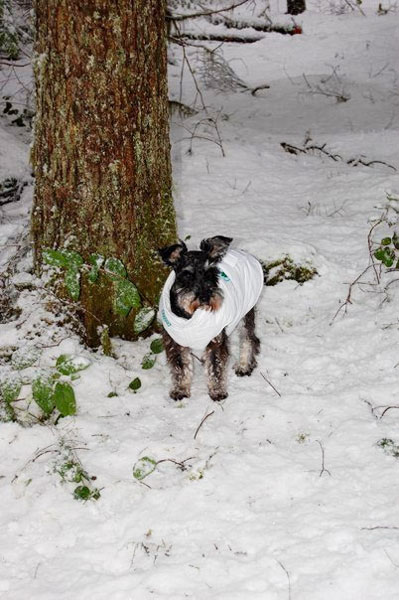 Klaus sporting her alpine jacket at the cabin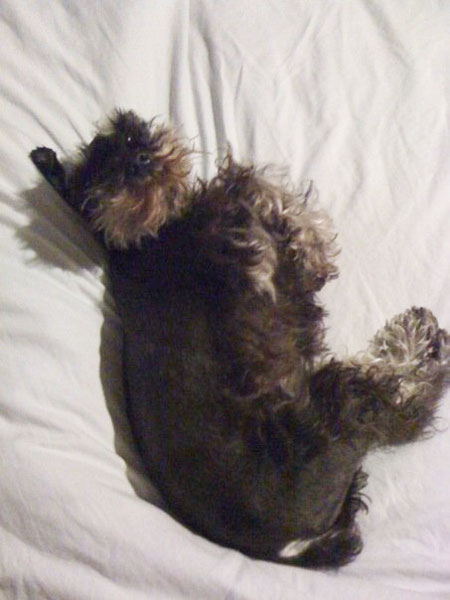 Klaus still in bed at 10am