Luna's Happy Tail....
We were so well matched!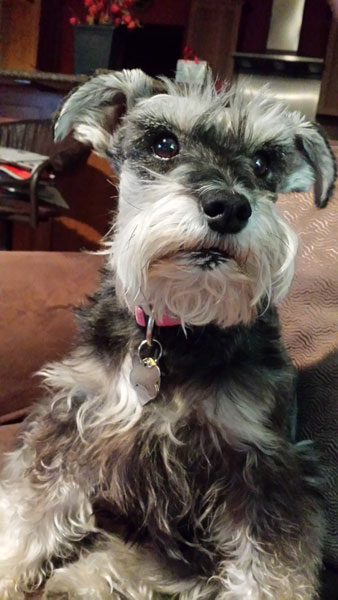 Luna was born on June 7, 2007 and adopted by us in spring of 2013.
Luna walked into our hearts and home, fitting like a custom made leather glove. She arrived with exquisite training, manners, and a tender loving soul. That first night, when I told her it was bedtime, she went straight into my bedroom and went to the bed I had placed next to mine. She had not been in that room and the bed I had set for her was not visible from the door. It was as if she just knew it was there waiting for her.
Luna only barked if there was a knock at the door or when we pulled into the garage but, as soon as we closed the car doors she quit. When we walked into the house she would sit up on her haunches and grin before running to us to repeat the sequence. I was her person and she was my shadow. We were one - communicating with a look or gesture - understanding the wants and needs of the each other.
Luna passed here at home on July 21, 2018.
She was the sunshine that greeted me every morning until July 22, 2018. That morning was dark because the sunshine was gone. She was no longer in pain, her life's work well done and I know that beautiful smile will greet me when I meet her at the Rainbow bridge. Those 5 years were a gift I will always cherish and I thank MS Rescue for saving me because I was the one who was rescued.
- Sincerely,
Melodie Holliday
Bend, OR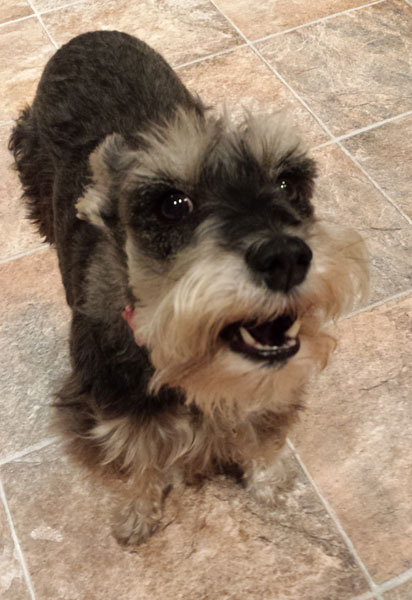 Luna