Molly's Happy Tail....
A Happy Tail from Mollyland!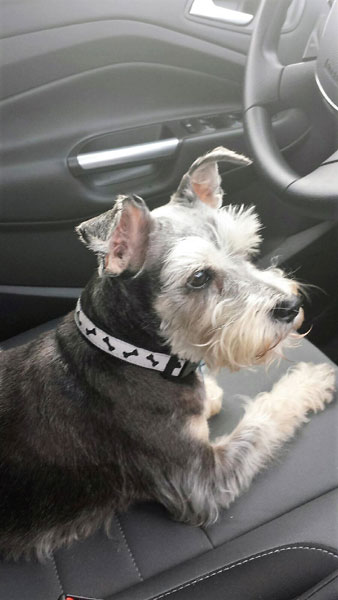 From MSR rescue: Molly's owner contacted us back in August. She was caring for her 98-year-old Mother and didn't want to move her until it was time. Incidentally, her Mother passed away the day after Molly came into rescue.

From the moment Molly came into rescue, she touched so many hearts including her foster mom, Janine, and all Janine did in helping facilitate Molly getting to her furever home. Thank you, Janine!
Greg and Linda are Molly's new parents. They reached out to me just about the same time Molly came in. As you can see from the photos, Molly is in the perfect home in what is now called Mollyland!!! Greg and Linda shared this update:
"Molly is very happy and so are we. There have been no problems whatsoever, and she has adjusted very well. We show her much love, affection and attention and she keeps wagging away. She sits next to Linda on the couch during the day and sleeps. She keeps her eye on Linda when she gets up, and if Linda goes upstairs, Molly follows in short order. When we take her in the car, she is just fine. She prefers Linda's lap in the passenger seat to the back seat. We will never have her in the driver's lap. We left her alone to go to dinner the other night and she was just fine.
"We feed Molly three times a day and she usually finishes all of her food. We walk her four times a day, and this is the highlight of her day. She trots and sniffs and trots and sniffs...Oh, did I mention she sleeps through the night on our bed between us?"
Molly is one lucky dog!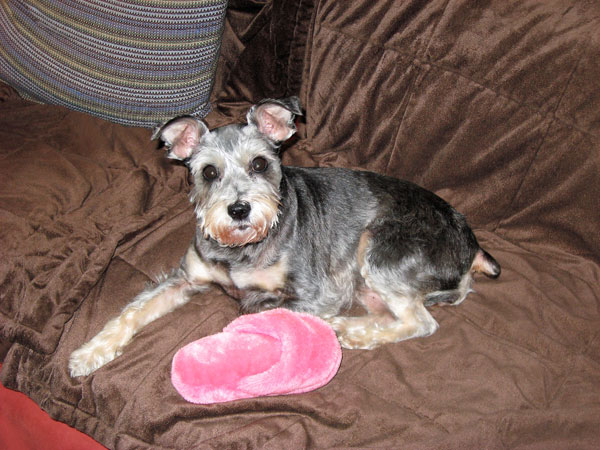 Molly carries around Linda's slipper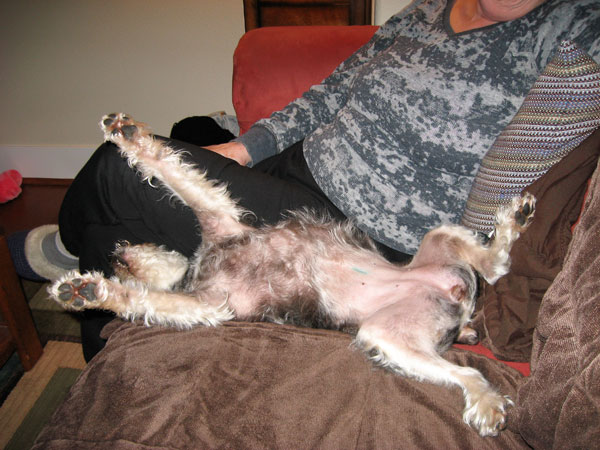 Molly is happiest resting next to Linda on the couch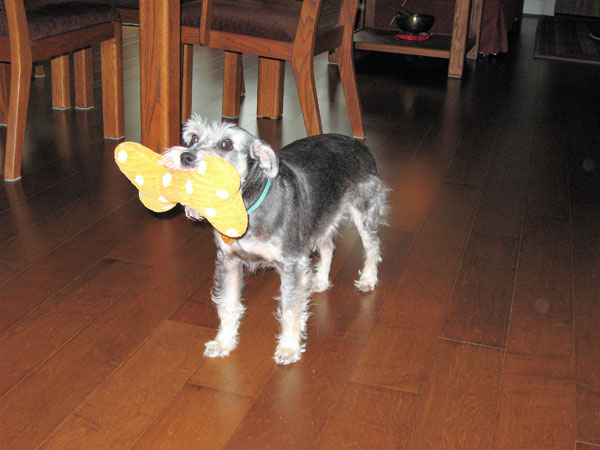 Molly loves her fuzzy yellow bone!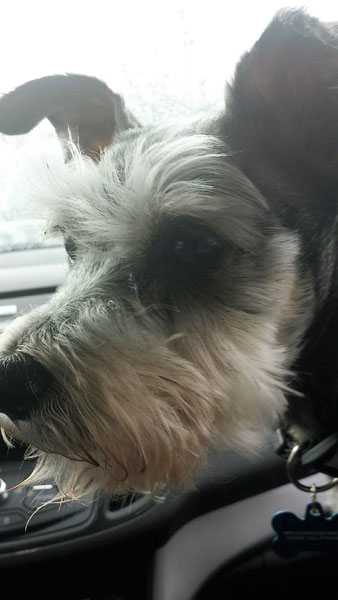 Molly when she was surrendered to rescue