Reilly's Happy Tail....
City Boy to Country Boy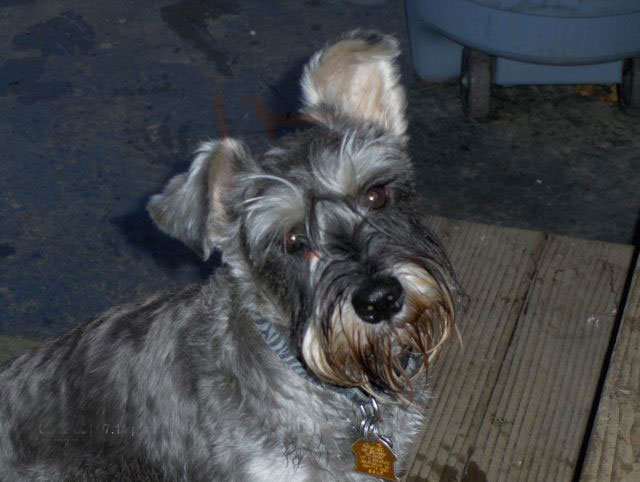 Two and a half year old Reilly was released to Miniature Schnauzer Rescue due to his family's medical issues. He was beautifully trained and well loved. Reilly's foster Dad said he was the most obedient, sweetest dog that has come into rescue in a while. He would go out the front door and wait at the bottom of the stairs . . . and he would sit at the curb before crossing the street. Reilly loved running in the school yard with all the other dogs – he would come back and check in – and then off he would run again. This would go on until he and his foster Dad would finally tire out. Reilly walked well, and did not pull on the leash. He was crate trained and would sleep in his crate with the door open. And sometimes sneak up on the bed during the night – leading, of course, to his foster Dad considering keeping Reilly himself.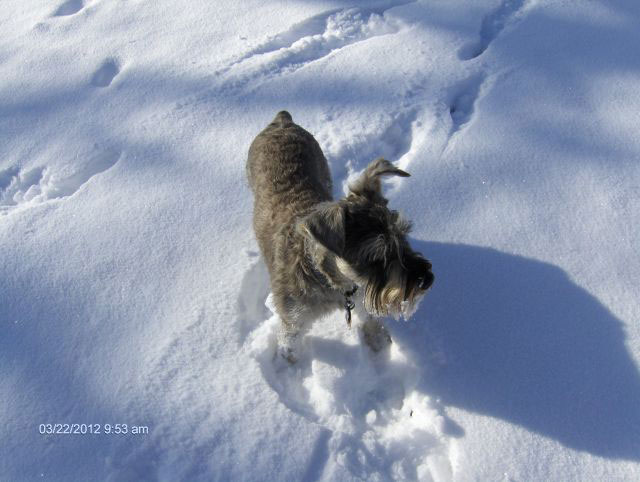 Playtime in the Snow
The well behaved little boy has now gone from city living to country living. Al and his wife, Sandy, are retired and home most of the time. Al spends a lot of time on their forty acres – walking, cutting firewood, building, and repairing things. He emailed the following update to Reilly's adventures: "The sun came out yesterday and I was able to take some pictures of Reilly. He is doing great and we are really getting attached to him. As you can see, he is getting right in and enjoying country life. He rides the tractor with me and has been helping cut firewood. He was a little dubious of the chain saw to start with, but is getting accustomed to things that are noisy. He noticed deer for the first time this evening. He just looked with reservations. He also likes to watch TV . . . especially wild animal documentaries and cowboy movies. Feel free to use the pictures for your "Waggin' Tales". – Al & Sandy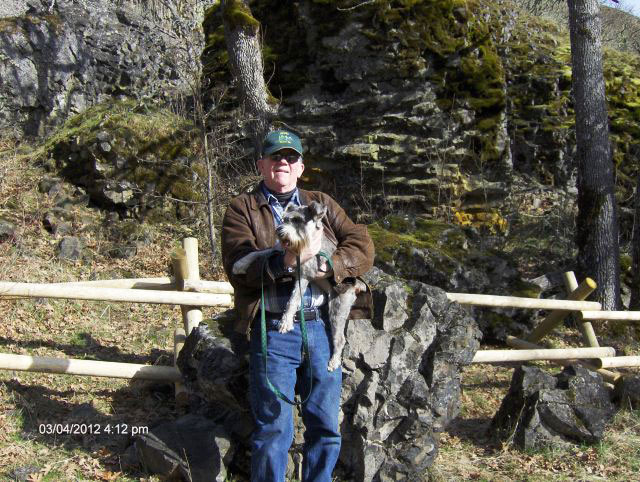 Reilly and Al out in the woods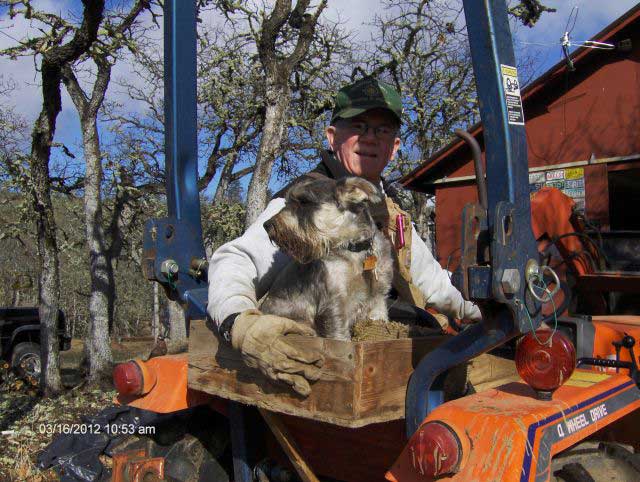 Tractor Rides for Country Boy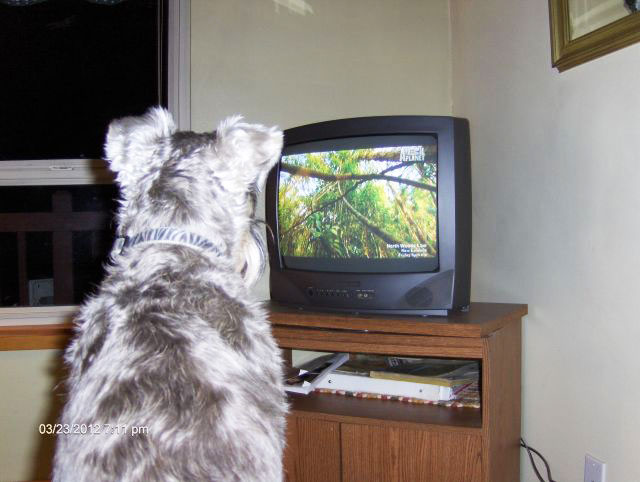 Reilly loves to watch TV