Tater Tot's Happy Tail....
February 2014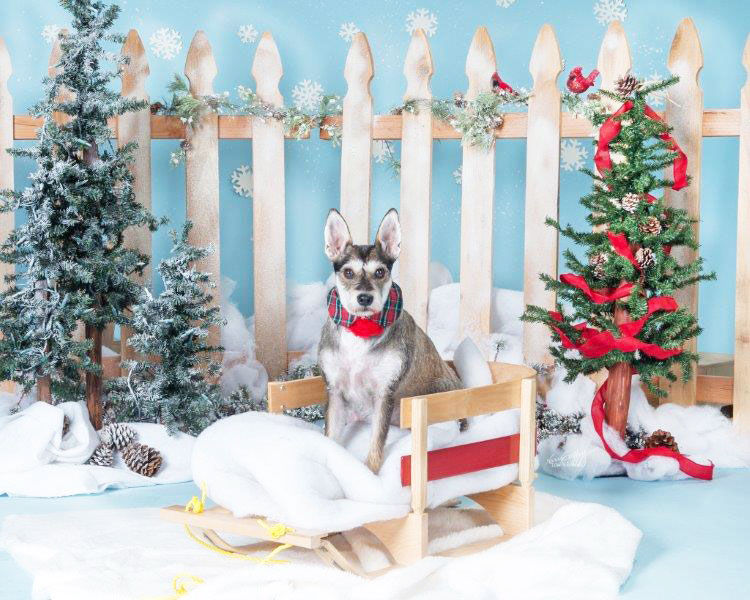 "My husband and I adopted Tater Tot a year ago this month. Tater was found at a Jack in the Box, abandoned and looking for food. When we adopted her from Miniature Schnauzer Rescue, her fabulous foster Mom, Debra Wingate, had driven hours to Walla Walla to pick her up in the winter. She was about a year and one half old.
Tater has been a true blessing and we feel lucky to have her and to provide a forever home filled with love and stability. She is bundle of energy and she loves to fetch her frog toy. Say "go get the frog" and she brings it over to play. We then play throw and retrieve for a very long time. It is her favorite thing to do. She is also quite a fan of the park and we find we have to spell PARK when talking, unless we are actually going, or her ears perk up and she waits to go. At the park she loves to run and chase a tennis ball launched by a Chuckit. She has some interesting character traits. She will twirl at the door to tell us "I need to go potty" and she also loves to make a woo wooing sound showing us she is happy to see us. She is definitely a character and we love her dearly!
Thank you to Miniature Schnauzer Rescue for bringing her and such absolute joy into our lives. If possible, we may be looking to adopt another Schnauzer soon!"
Mike and Kathy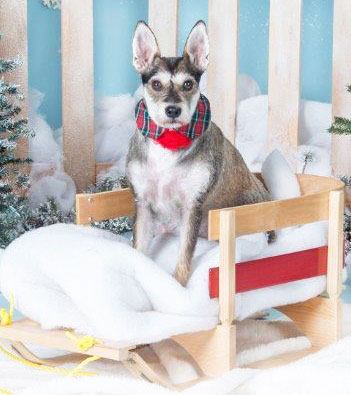 A Christmas Photo!